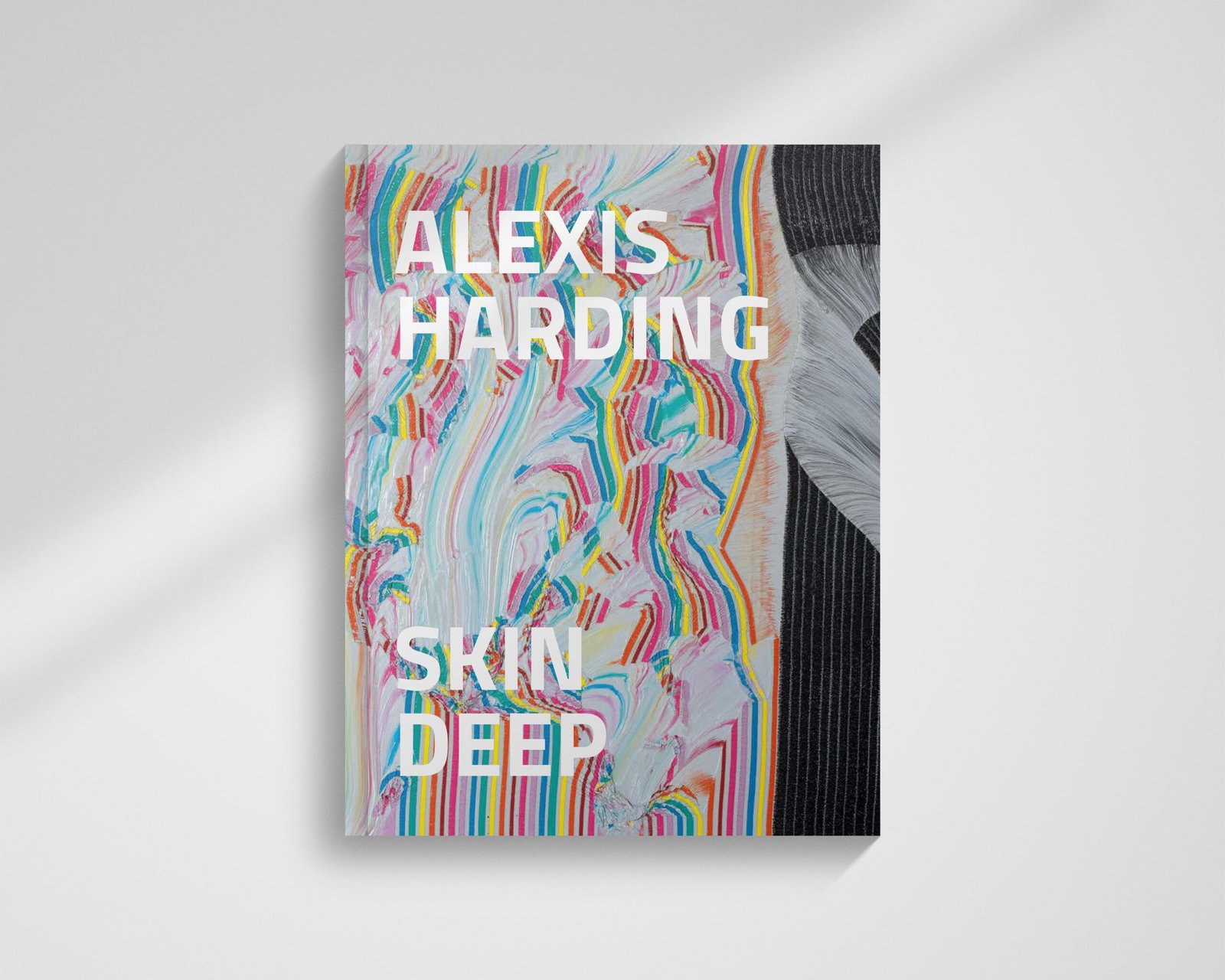 SKIN DEEP
(EXHIBITION CATALOGUE)
MAC – Museo d'Arte Contemporanea di Lissone, Italy, 2020
Texts by : Ben Street, David Ryan, Ivan Quaroni & Alberto Zanchetta
At the Premio Lissone 2018, the Jury of Marco Meneguzzo, Demetrio Paparoni and myself assigned the 'Premio MAC' (MAC Prize) to Alexis Harding, a recognition which enabled him to plan a one-man show at Lissone Museum. The exhibition, which is taking place two years later, highlights the artist's chromatic density and intensity.
In occasione del Premio Lissone 2018, la Giuria formata da Marco Meneguzzo, Demetrio Paparoni e dal qui scrivente aveva assegnato il "Premio MAC" a Alexis Harding, riconoscimento che gli ha permesso di programmare una mostra personale al Museo di Lissone. L'esposizione, che si concretizza a distanza di due anni, mette in luce la densit. e intensit. cromatica dell'artista… 
BOTH DIGITAL AND HARDBACK CATALOGUES AVAILABLE UPON REQUEST
STIRRINGS STILL
(EXHIBITION CATALOGUE)
Luca Tommasi Arte Contemporanea – Milano / Milan, Gennaio / January – Marzo / March 2016
Text by : Stefano Castelli
The surfaces of Harding's paintings are evident and explicit; they challenge the observer directly. But they are also refractory and elusive surfaces which flee.
The space in the artist's work is potentially unlimited; a shifting space of thought and movement, aerial and corporal. Harding's work can be read as both a reflection and criticism of our hyper-modern times, our 'non real reality'.
PAPERBACK CATALOGUES AVAILABLE UPON REQUEST
TWISTED INTO TRUE
 (EXHIBITION CATALOGUE)
 Dublin: Rubicon Gallery, 2006 
 Text by : Martin Holman
PAPERBACK CATALOGUES AVAILABLE UPON REQUEST
A MISURA D'UOMO : TRIBUTE TO LEONARDO
(EXHIBITION CATALOGUE)
Luca Tommasi Arte Contemporanea –  Milan, May – July 2019
"Il pittore che ritrae per pratica e giudizio d'occhio sanza ragione è come lo specchio, che in sé imita tutte le a sé contrapposte cose, sanza cognizione d'esse"
"The painter who draws merely by practice and by eye, without any reason is like a mirror which copies everything placed in front of it without being conscious of their existence"
Leonardo da Vinci
PAPERBACK CATALOGUES AVAILABLE UPON REQUEST
THE EXTENDED FILED
(EXHIBITION CATALOGUE)
Luca Tommasi Arte Contemporanea –  Milan, February – March 2017
Text by : Christopher Bucklow
Il volume accoglie una conversazione con gli artisti britannici Mark Francis e Alexis Harding, raccolta da Christopher Bucklow. La riflessione muove dalle loro opere astratte di recente creazione, incentrate sulla forma del reticolo, e caratterizzate da cromie accese e superfici smaltate. La prima cosa che mi viene in mente quando guardo i reticoli è la metafora di "campo esteso". E comincio a chiedermi qual è l'interesse che l'artista potrebbe avere in questo campo. Inizio supponendo che la metafora del campo rimandi a un tutto indiviso. Poi inizio a domandarmi se l'artista sia interessato a una dissoluzione o a una sommersione di sé nel tutto, o a qualche variazione del genere sul tema che potrebbe essere sociale, politica, filosofica. (Christopher Bucklow)
The catalogue includes a conversation with British artists Mark Francis and Alexis Harding, set by Christopher Bucklow. Reflection moves from their abstract works of recent creation, focused on the shape of the grid, and characterized by vivid colors and glazed surfaces. What first comes to mind when I look at grids is the metaphor they make for an extended field. And I begin to ask myself what interest the artist might have in the field. I start by supposing that there is a metaphor being made about the field as an undivided whole. This starts me wondering if the artist is interested in a dissolving or submergence of the self into the whole, or some such variation on that theme…. it could be social, political, philosophical. (Christopher Bucklow)
PAPERBACK CATALOGUES AVAILABLE UPON REQUEST
PAINT-ING TODAY
(by Tony Godfrey /Phaidon Press Ltd,)
Photo-realism, abstraction, portraiture, installation painting, neo-expressionism and the Leipzig School are just some of the areas of this thriving medium explored in Painting Today. This comprehensive survey of contemporary painting presents the broad range of styles, materials and methods that comprise the artform, extending the tradition of Phaidon's trail-blazing Art Today. Since the proclaimed 'death of painting' in 1968, artists around the globe have nevertheless continued to expand its imagery, techniques and meanings, and in over 500 illustrations this book presents the work of both famous and emergent painters active around the world. Tony Godfrey presents a lively and authoritive view of the vast range of possibilities that painting today encompasses.